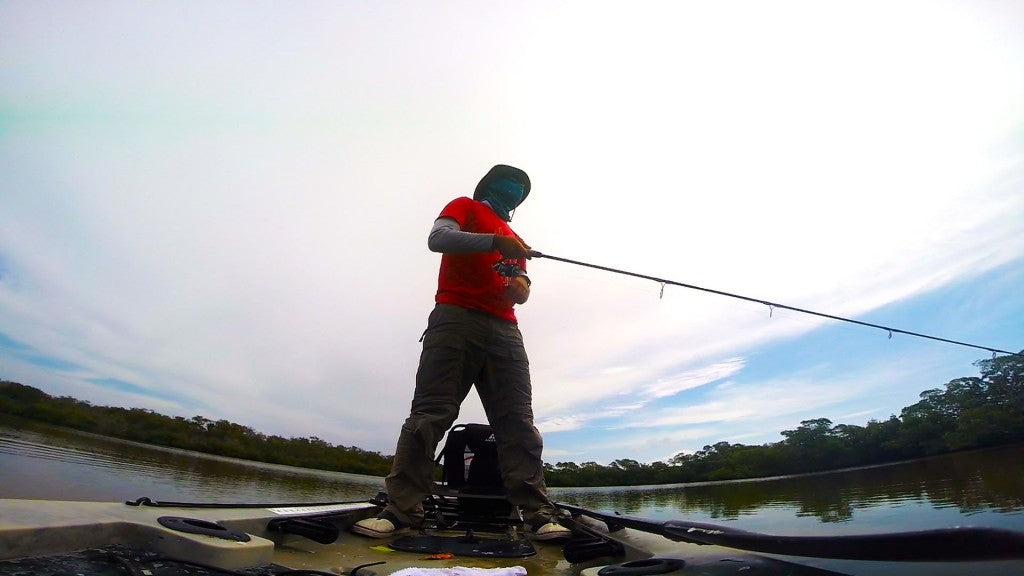 The Wild West
This particular morning started like all others: 3:30am, load the kayak on the truck and get to Mike's house by 4. The idea as always was to head out to our spot down in Flamingo. On this day though, Mike and I disagreed on the time that we should head out. He had barely slept 2 hours and wanted to head out at the major period of the solar-lunar calendar which was set for 12pm. I, on the other hand, thought that we should get out there and test our luck at sunrise. I was already loaded and ready and there was no way I was going back home now. So we agreed to disagree and it looked like it was going to be a solo trip for me.
A few days back, I had researched the west coast of Florida and had found a nice drop point near Marco Island. I've always heard that the fishing on the west coast was good but I had never been out there to see for myself. Being that I was on my own on this day, I figured why not try something new?
It was a two hour trip from West Kendall so I loaded up on a McGriddle and a coffee from McDonald's and set off on a new adventure.  Once in Marco Island, the GPS took me through Shell Island Road, almost hitting a family of deer, and ending on a nice sand kayak ramp.
By 6:30 I was paddling out on Henderson Bay to the first maze of mangroves about a mile west of my drop off point.
But of course, no trip is complete without mother nature testing your patience. I hear thunder in the distance and start feeling a light drizzle. Next thing I know, the rain comes pouring down hard and I'm trying to find some mangroves to take cover under.
I thought to my self, "Shit, I drove all this way to get rained on", but as we all know, there's always a calm after every storm. The rain soon stopped and the skies cleared. The water was glass.
Using some new shad baits I picked up at Bass Pro as apposed to the usual Gulp shrimp, I began to do what I do best: cast and catch. Not 30 minutes in, I hooked onto a baby snook.
I was surprised he hit it being that the shad barely fit in his mouth. Aggressive little guy he was.
I then put my soaked shirt out to dry, cast again, and SLAM! another juvenile snook on my line. It looked like the warm water after the rain made them hungry.
Snook weren't the only fish hungry that day though. For the next few hours, I began to bring out catfish after catfish (Man, I hate those things).
Just as I was about to call it a day, I'm surprised with a hard tug followed by a nice peel of the line . This didn't feel like the snook I had hooked onto before. Patiently bringing him in, I pull out a 25″ snook. I know it's not a monster but I was excited as all hell!
With that catch, I took some snaps, gave him a kiss, and decided to end the day on a good note. Off he went to fight another day and so did I.
I'm counting the days until my next trip out to the wild west of Florida. It was definitely worth the drive.
Until next time
Stay thirsty my friends..
-Skipper Chris