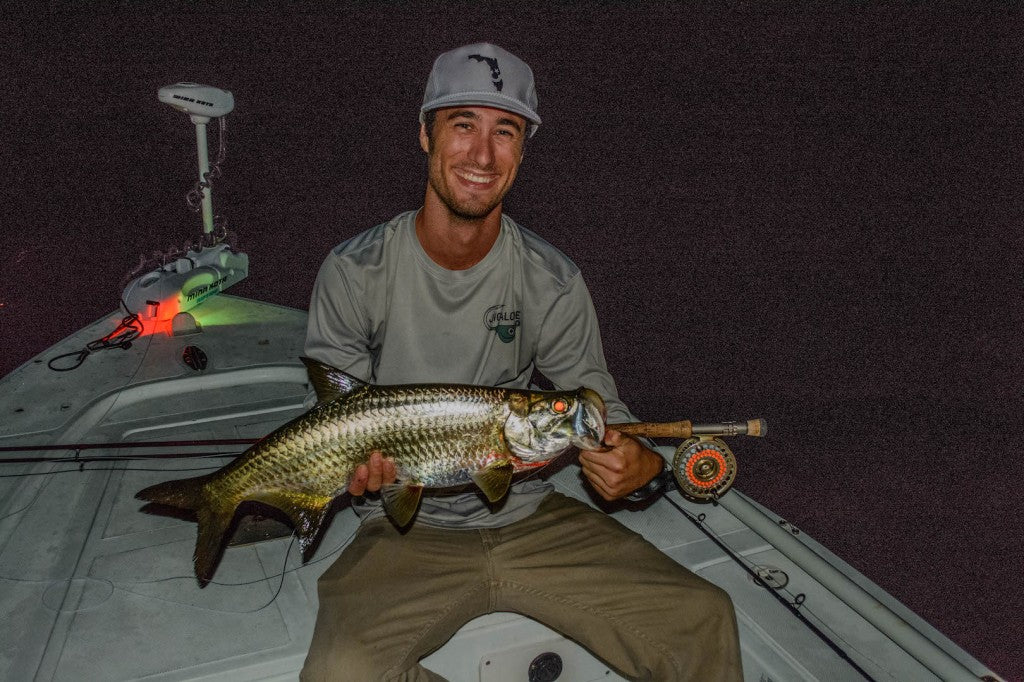 Midnight Snack
It seems as though I have been fishing more at night than during the day of late. Which is odd because if you ask anyone that knows me, they would say I'm not a night person, but with working during the day and it being hotter than hell when I get off work, the night fishing is the best bet for me to get my fix.
So about two years ago I traded my original GoPro Hero for a twelve foot John boat with a 5HP from my brother-in-law Jake. It was used pretty hard the first six months, but then the engine started running rough, so I took it off the boat to get looked at. In the mean time, I ended up moving out and getting married, so the engine just sat in my parents garage for that year and a half. Then two weeks ago, a buddy and I got it running and now it purrs like a kitten. I decided to reintroduce her to some fish slime. I headed out about 9PM, and as I've previously stated in my first blog post (shameless plug) my parents canal is loaded with dock lights.
When I get to the first light there were only two snook cruising in and out of the glow. I made a cast past the light just inches off the seawall. As I'm stripping it over the light, I see a big shadow emerge from the bottom and follow my fly. To my surprise it was a tarpon. He followed it to the edge of the light before committing. However, I was way too excited and ended up ripping it out of his mouth for a failed hook set. The next light I picked off a small snook.. and by picked off I mean snagged in the head…
 After that I headed towards my friend's house down a side canal, but two houses before his I see three tarpon cruising between two lights. I place my fly six inches in front of one and strip it once. He nails it, and it's on! Four or five jumps later he's inside the boat for a photo shoot. This was my first dock light tarpon.
 So this past Friday I get a text from my brother-in-law Jake seeing if I want to hit up the lights. Of course I did. We meet up at my parents and the first thing he says when he gets there is "I"m feeling lucky!" That sounded good to me as we haven't had much luck catching fish the past few times we have gone out together. I loaded up the beers and we were off. The first two lights were very unproductive, as we were at the bottom of a low tide and needed some moving water. We decide to leave the canal for a couple lights in the bay. These spots produce good sized fish during the day and they don't disappoint at night either. The first light is loaded with snook, trout, and redfish. My first cast in the crowded light rewards me with a snook. 
 Jake's first cast rewards him with a snook as well, that absolutely inhaled his fly. Ten minutes later after letting the fish calm down and return to the light Jake has a rocket attached to the ended of his line. This fish absolutely smoked his fly. After a few drag screams Jake has his first redfish on fly, and it was a solid fish coming in at 25 inches. A few smaller snook later we move to the next light. This light is on the edge of a flat and a channel leading into a canal. We stay a good distance off the light and I sling my fly just beyond it. Before it made it into the light I was hooked up with a tarpon. As I am fighting the fish my fly line gets sucked up into the trolling motor. We quickly (not really) get it untangled and I land my second dock light tarpon.
 By this time it was well after midnight and I would have been completely fine with calling it a night, but little did I know the tarpon were just getting hungry. We get back into the canal and see the lights were now filled with fish. Jake makes a cast and has three tarpon aggressively feeding on baitfish right near his fly. One turns and heads for it. Boom he nails it, but Jake pulled it from his mouth. This happened three more times (felt like 100) but in the end Jake got a nice strip set and we had silver flying through the air once again! Five minutes later he has his first tarpon on fly! What a night for him! We were both stoked! I guess he was lucky after all. We released his tarpon and got ready for some more action. We ended up jumping three more and pulling hooks from about 8 more mouths. We're still rookies with tarpon haha. We head to two more lights, get a few more snook and another redfish before calling it a night at about 3:30 AM
If any one wants in on the radness just let me know!
– Devin Maggio