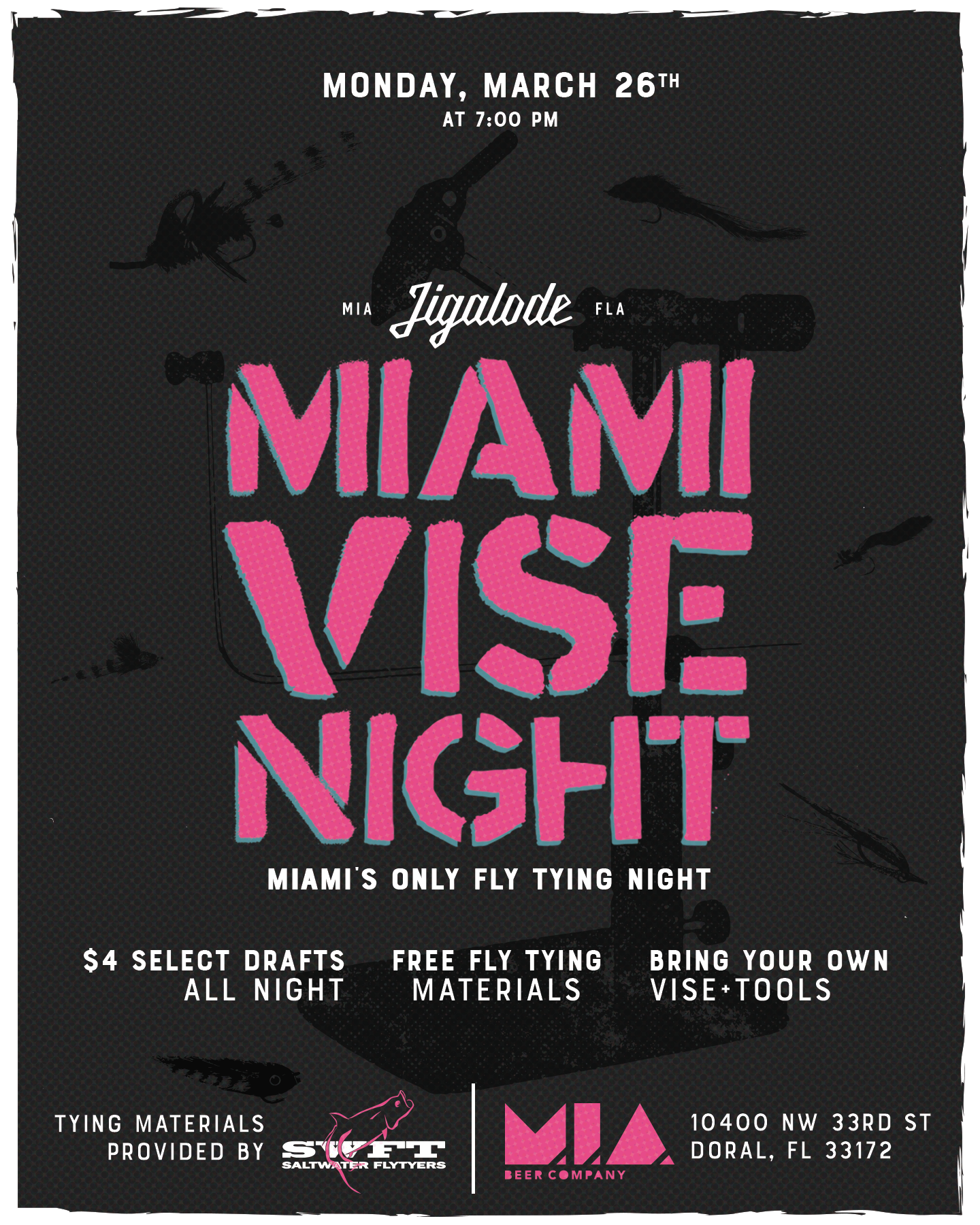 Miami Vise Night: March
We are going on our 6th month of hosting Miami Vise Nights, and I can't tell you enough how appreciative we are of this Miami fishing community and their response to this event. Click here to reserve your spot for free. 
Join us on Monday, March 26th at MIA Beer Co. for $4 Select Drafts, Free Fly Tying Materials, and Jigalode Giveaways. All ages are welcome to join, but you must be 21+ to drink.
As always, make sure you bring your own vise and tools (bobbin, thread, scissors etc...).
Last month we handed out a survey to everyone that attended to see what everyone thought of the event. We got some great feedback but I think the big takeaway was that you guys wanted a better instructional portion of the night to learn how to tie new flies. Say no more!
Starting this month, we are going to have a guided fly tying session and we're making sure that we do it in a way that everyone can see and follow along with the process. So make sure to reserve your spot to get in on it. 
Big shout out to the homie Nivardo Beaton for providing us with these photos from our January event. Nivardo will also be offering FREE knife sharpening at the event via his new company @miabladeworks on a first come first basis. So make sure you get there early to take advantage of that.
Reserve your spot for the next Miami Vise Night here.