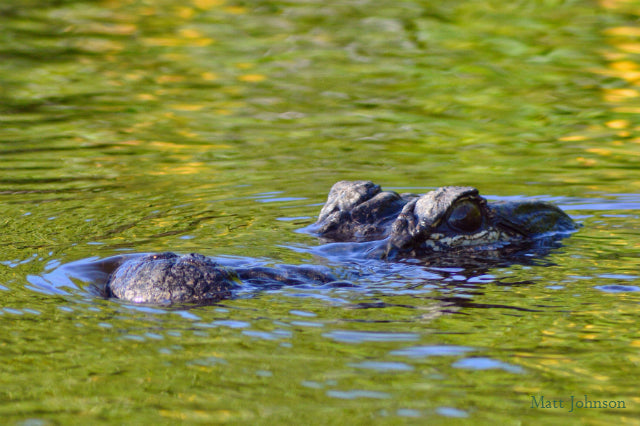 Lost in the Glades
This is a pretty heavy read and I apologize if its a little drawn out. If your not the reading type, at least scroll down and check out the photos.
I've been on a mission for the past month to get out and catch some quality fish/pictures for a new blog write up. Ever since my last post it seems like that goal always had something go wrong with it. From losing phones to the ocean, forgotten camera batteries, and getting owned by the more experienced fish. But things lined up pretty well for a good friend and I over the weekend. Thus in forth, here is my latest entry I've been so eager to accomplish. Lost in the Glades…
It all started with a late afternoon text from a good friend and one of the fishiest dudes I've ever met. Chad Huff and I had been talking about making a day trip down to the everglades in search of big snook and tarpon one of these days and that day finally came into fruition for us.
We planned to meet up around 5am to drag the Hells Bay down into the small fishy town of Chokoloskee.  Needless to say, there were a couple factors that made this task a little tougher. I had gotten stuck working later than usual that night which didn't leave for much sleep, a dead battery in the morning, and some other little issues.
After an hoursworth of driving south filled with fish stories and possibilities the day might bring, we made it into Everglades City. The eye opener of the drive for me was a ballsy buzzard that hopped into the middle of the road screaming to play chicken with a lifted truck pulling a boat. Poof! We won that battle…
We got a little bit of a later start than we had planned. None the less, some larger fish were seen right from the get go after launching the boat. We polled up into a area where the tide floods out into the open ocean in hopes of seeing some rolling and laid up tarpon. We did see a couple which got the blood pumping, but no good shots to follow up with. By this time the wind had picked up from a 10mph to what felt like 30mph gusts. The long rods were no longer in the equation for me.
We roamed around the 1,000s of islands making our way through the winding mangrove trails way back into the back country to seek calmer areas. The first shielded wall we came up onto was apparently a highway for red fish. We knocked on their doors for about a half hour with none to show for, although I did manage 1 small snook on fly out of the desperate attempts of trying to make these reds eat. Afterwards we relocated to another mangrove wall where Chad and I both got a good little warm up with some fun sized snook.
We eventually ended up fishing against a shoreline where the wind was blowing full force right onto it, making it tough conditions to navigate and cast at. It paid off though. I was casting a small black and gold soft dine (Paul Brown's) up into the dark pockets and slowly working it out into the light. About 10 minutes into the spot I felt a very subtle hit and was thinking it was a small red or snook. I set the hook and the first 10 seconds of the fight were pretty dull, until out of nowhere this massive dark head breaks the surface and blows up the water.
That got my attention real quick and as my line started to peel off towards the mangroves. Chad was able to maneuver the boat away from mangroves as the waves and wind beat us towards the shore. I wasn't able to put the hammer down on the fish since I often use a light leader, but I noticed my lure was right in the sweet spot in the corner of her mouth so I slowly worked her in.
After about 5 minutes of fighting she came boat side for a couple pictures. Chad with the gopro photo credit on these. I think my hands were shaking from all the excitement and adrenaline, good thing I wasn't the one taking pictures.
After landing that big snook on light tackle, my mission changed from catcihng fish behind the rod to capturing behind the lens. We packed up and moved on deeper into the glades winding through miles of mangrove tunnels. We stopped and put the trolling motor down and proceeded to fish this narrow cut casting only 20 feet from the boat up under the canopy of the thick trees. Chad was perched up on the poling platform controlling the trolling motor by foot which is pretty impressive to watch while fighting winds and fish.
We passed by a little recessed drain into the sticks that only had about 8 inches of water in it. I watched Chad flip his top water up into it and was immediately hit by a micro snook. We both kind of chuckled as Chad ripped the lure out trying to set the hook. He threw it up in there again and right as I look away, I hear the loudest top water hit I've ever heard! Not a small snook. I look back and see waves coming out of the small cut and mullet jumping everywhere. He pulled it again!
Third cast and as soon it hits the water, CRUSH! "Holy Shit!" It missed it. A couple more twitches and it straight demolished it! I see Chad come tight and his line starts ripping out into the middle. I immediately run to the back of the boat with my camera as Chad is trying to keep this fish out of the mangroves.
After a couple minutes of pure chaos and adrenaline he gets the fish to the boat. We noticed the first set of treble hooks had ripped out in the side of the snooks face. Thank god for that second set of hooks!
Chads unfortunate size makes most fish look smaller then what they are. But trust me, this girl was a pig!
Mission complete. We both got our dose of adrenaline. A feeling that I'm sure no drug could ever compare to. Another hour or so passes by with some smaller snook action until we decided to make our long trip back towards the launch. Along the way we came across some of the local wild life.
I'm guessing the gator was around 6 or 7 feet. It was pretty wild for the fact that it had two smaller bull sharks swimming beneath it. Definitely a cool sight.
We made one last stop right before sunset where Chad said some big snook lay around. I tied on one of my favorite colored topwaters (red head, white body) and blind casted up into the mangroves.
Within the first 10 casts a very respectable snook followed it out from under the mangroves and absolutely destroyed the lure! The fish pulled us down along the shore and I managed to avoid some close calls of her tying me up in the dead trees. I got her up to the boat for a couple unhooking shots.
Right as I free the lure and go to hoist her out for the shot, She made one last brutal attempt of escape and lunged out of the water at me and shaking free. Im guessing she was just barely over the slot size. But man, what a way to end a great day! The snook bite was definitely on point for us. And I Consider myself quite lucky for landing the fish I did on 20lb leader.
I'd like give a big thanks to my buddy Chad for making this one hell of a memorable fishing trip, his awesome photo skills, and for poling my ass around in some very straining windy conditions. It isn't easy.
There are more pictures of the trip on his instagram @CDHUFF88 and mine as well @nativefins.
Thanks for reading and I hope you enjoyed it!
-Capt. Matt Johnson