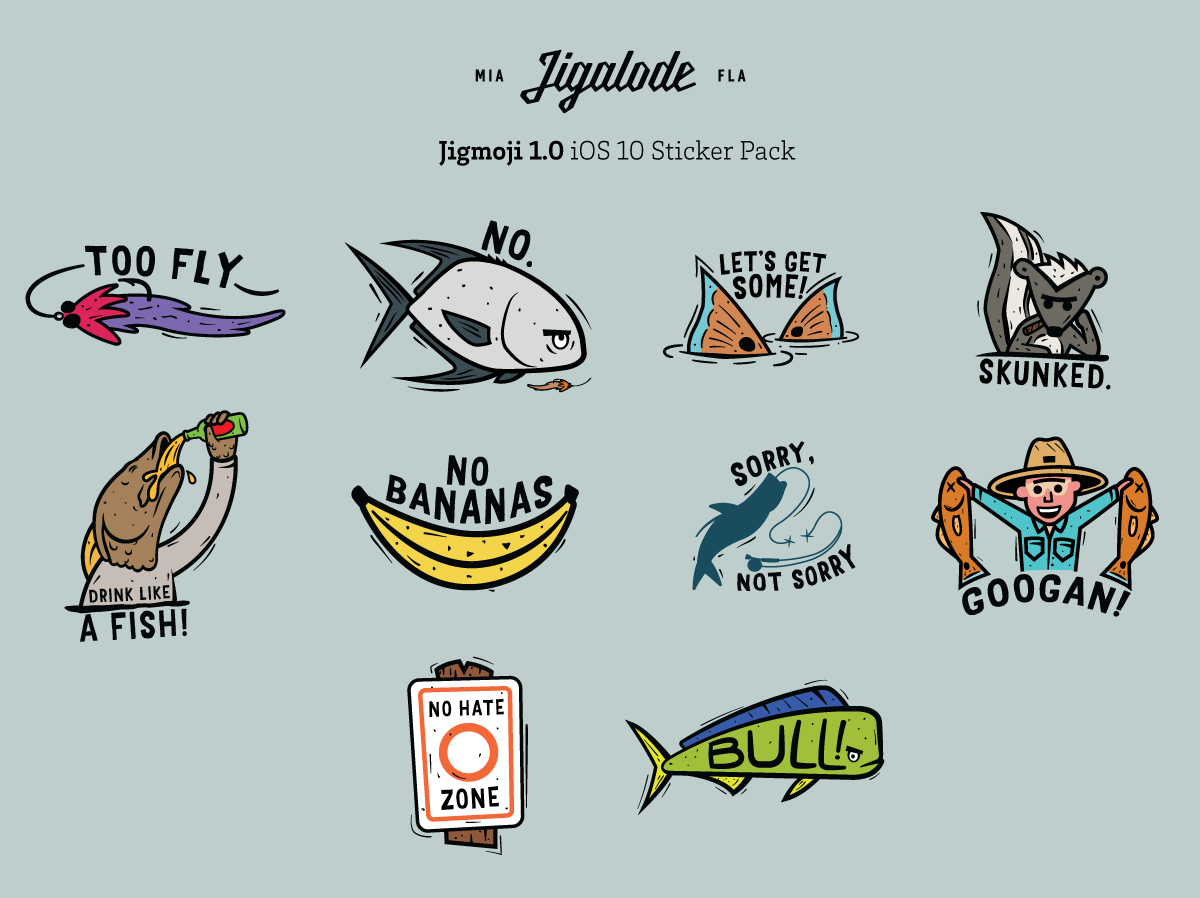 Jigmoji: iMessage Sticker Pack Available Now!
Through the release of iOS 10 on the iPhone, Apple introduced iMessage stickers. iMessage stickers give you a new way to communicate with your buds allowing you to share and stamp your stickers on top of other messages.
We've been working on developing this project for a couple of weeks now, and today we are excited to announce that Jigalode has released its very own fishing iMessage sticker pack, Jigmoji, into the App Store.
Forget everything you know about emojis and tell your fishing buds how you really feel!
In the mood to go fishing? Hit em' with the "Let's get some!" sticker.
Bad day on the water? Send the "Skunked." sticker and say no more.
Maybe you just want to pound some brews with your bros? Use the "Drink Like A Fish!" sticker and get this rager going.
We've initially released 10 stickers available for FREE download from the App Store. Do you guys want to see more stickers added to Jigmoji? Let us know in the comments!