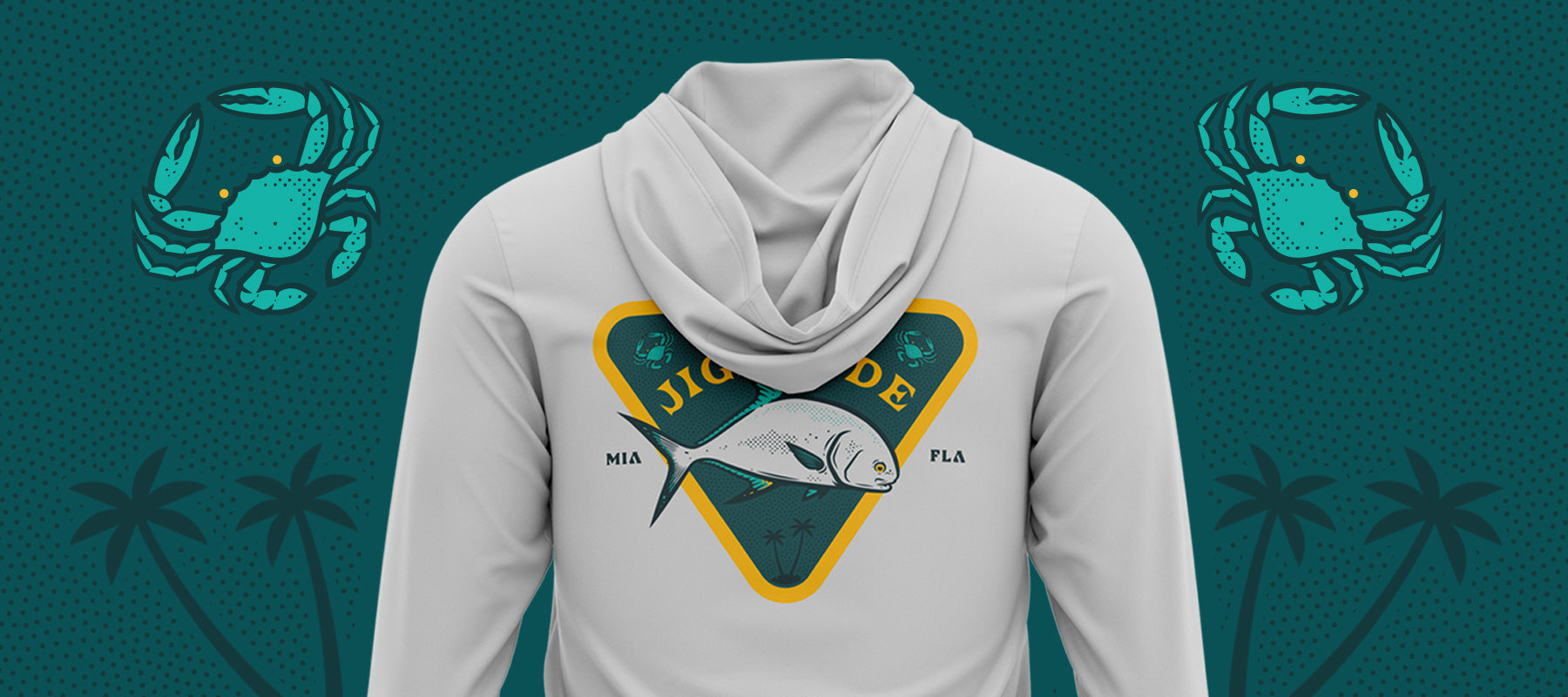 Jigalode & BTT: Ode To Our Favorite Crab Muncher
When I think back to where we were when we launched the first Jigalode x Bonefish & Tarpon Trust collaboration last February, it really gets me reminiscing about how much things have changed since then. It was exciting to kick off 2020 with one of our most well received releases to date with the BTT Performance Fishing Hoodie but soon after we wrapped up that project, the world pretty much spiraled into a frenzy.
We all know the story well so I'll spare you the details; but somewhere between the surgical masks and the toilet paper wars, most of us were able to maintain a glimmer of sanity by escaping the confines of our homes to sneak out onto the water to get our fishing fix. I mean, if you didn't take a business calls or two from the bow of a skiff last summer you missed out on some major work-from-home perks. 
That's why it's so important to us here at Jigalode to support organizations like the Bonefish & Tarpon Trust. 2020 was just another example of just how essential it is to protect these ecosystems. Imagine having to redo that dumpster fire of a year without a healthy fishery. It's a domino effect that begins with the habitats, the fish and finally not only our physical health but our mental health too. That's right, I said it: A world without fishing would drive us crazy. 
We launched our partnership with the Bonefish & Tarpon Trust early last year with our rendition of their classic Bonefish and Tarpon logo. This time around, we chose to show some love to another BTT mainstay, the permit. The Jigalode x BTT collaboration corresponds this year with the annual spring migration of permit to the Western Dry Rocks. 
(Left Photo: Dr. Jiangang Luo, Right Photo: Karl @captcrunchykarl)
The Western Dry Rocks has been identified as a key spawning site for thousands of Permit each spring and summer. They seek refuge in the deeper waters to get it on. In fact, according to the Bonefish & Tarpon Trust, more fish have migrated off of the flats to spawn at Western Dry Rocks than any other place that they have found.
As if permit weren't tough enough to catch already, the fish at this site determine the longevity of the fishery throughout the Florida Keys and beyond. These fish have been protected from harvest at this site but catch and release fishing still keeps them at risk. The large population of fish means a high hook up ratio for anglers which also translates to a high mortality rate due to opportunistic sharks in the area. An estimated 39% of the fish hooked here are lost to predators.
The good news? As of April 1, 2021, the Florida Fish and Wildlife Conservation Commission (FWC) has prohibited all fishing at the Western Dry Rocks during prime spawning season (April 1-July 31) so that these species can continue to deny your feeble attempts at catching them for years to come.
To help them continue to fight for the future of our fisheries, 20% of the proceeds from the Jigalode x BTT Collection will go directly towards the good folks at the Bonefish & Tarpon Trust. You can also purchase the BTT Permit Performance Fishing Hoodie or BTT Permit Bundle and we'll throw in a 1-Year Membership to the Bonefish & Tarpon Trust. So we dedicate this collection to you, permit. The snobby crab muncher that we all love to hate.