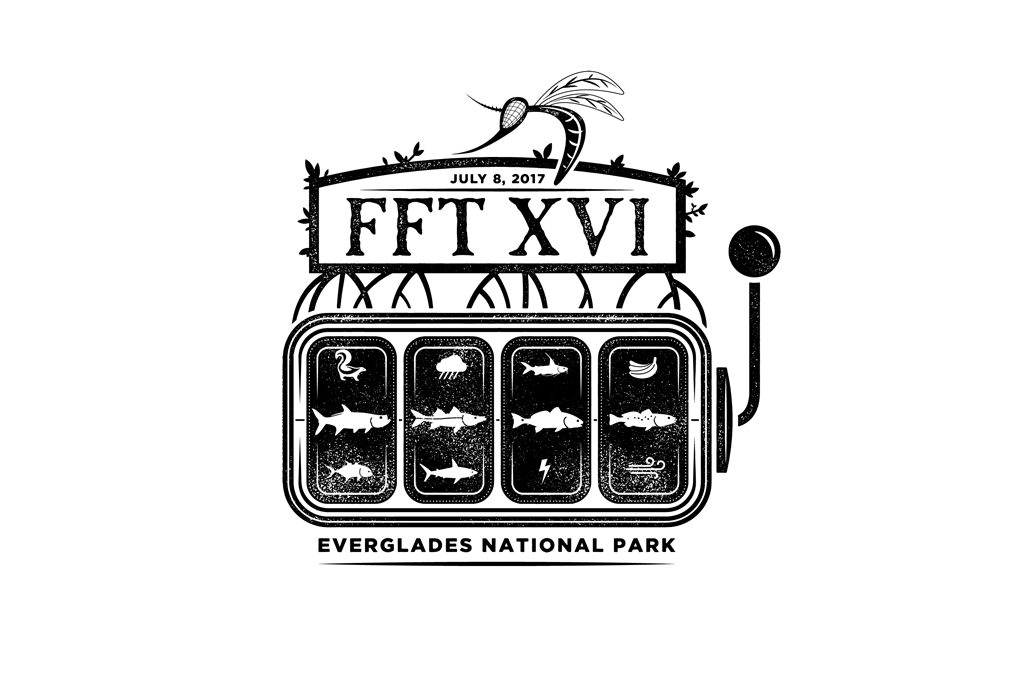 Hit The Jackpot: It's time for the Friendly Flamingo Tournament.
It's that time again! The Friendly Flamingo Tournament is back for another year of sometimes friendly competition. 33 teams battled it out in the Everglades last year, but only one claimed victory. Do you think you can hit the jackpot with all four species? (Tarpon, Snook, Redfish, Trout). 
Registration is simple! Email fft_director@yahoo.com your team name, desired division (paddle or boat), and shirt sizes (if you choose to purchase tournament shirts, they are $20 each.)
We are proud to announce that for the fourth year in a row, the FFT Series shirt is designed by Jigalode. Check out the design below and comment with your thoughts! 
For rules, schedules and results, visit: FFTSeries.com
See you there!