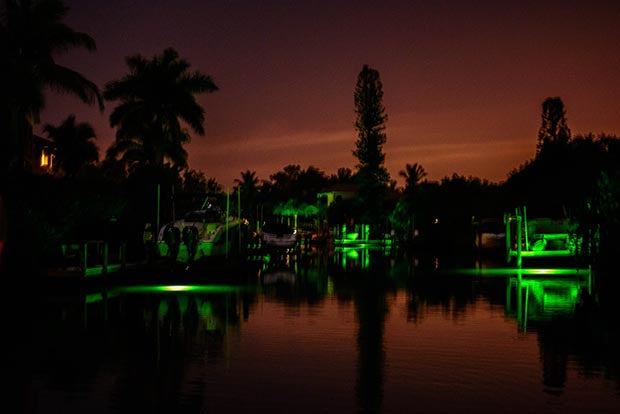 Friday Night Lights
I want to start off by saying thank you to Jigalode for giving me the opportunity to share my stories with you guys on the blog.
Okay, a little about me; my name is Devin Maggio. I'm 23 years old and was born and raised in Sarasota, Fl. I moved from the mainland of Sarasota out to Siesta Key (America's #1 beach) with my family when I was 12,  that's when I started fishing. Some of my favorite memories are of my brothers, friends, and me sitting on our dock catching mangrove snapper and sheepshead with crabs we caught in the mangroves.
I recently moved out on my own to the south end of Siesta Key and it has vastly improved my fishing abilities. I have Little Sarasota Bay in my backyard, Gulf access directly across the street, and a land locked lagoon a half mile north of my place. Right now, life is good.
Enough about me, let's get to the fishing!
So, Friday started like any other day; woke up and checked Instagram. After seeing some big snook being caught on the snook lights here, I hit up a buddy to tell him about it. He in turn invited me out on his boat to try our luck that night. After agreeing, I realized the Heat were playing the Pacers for first place in the conference that night… It was a dilemma, but with a 3 point lead at halftime I figured Bron and the boys could handle the rest of the game without me, so I was off.
We met up at my parents house where he keeps his boat, grabbed some beers, and headed out. My parents live on an extensive canal system that is gloriously lined with snook lights. So much so that when we drop the boat in we are able to instantly start using the trolling motor and don't have to worry bout spooking the fish with the noise of the engine.
As we approach the first light it is loaded with snook! We hit spot lock and grab the rods. I place my little pink shrimp fly directly in the middle of the light and three snook converge on it. I come tight with the biggest of the three snook. Jake then throws his X-rap into the light and he hooks up, we couldn't believe it. A double on the first light. As you can see in the picture, I was a little excited and didn't check to see if we were fully in the frame before releasing the fish.
No action on the next two lights so we keep on moving. The next light looks promising with about fifteen snook moving in and out of the green glow of the water. Jake grabs his long rod and casts as I'm working on getting my fly line untangled from about 5 different spots on the boat. A few strips later and Jake comes tight with what we thought was a juvenile snook, but in fact was a hardy mangrove snapper.
We ended up staying at the light for another twenty minutes picking off some snook here and there including another double up on fly, with me catching a 22 inch snook and Jake with another nice mango. As we moved deeper into the canal the water movement was becoming less and less. So much for a strong incoming tide…
With this slow moving water the bites were becoming harder to get. We finally came to a light that had a few small snook around it so we hit spot lock and moved into our positions on the boat. Jake was on the bow and I was on the stern . We both placed our flies on opposite sides of the light in the hopes to get another double. A few strips into my retrieval I received  a text from my wife, being the good husband I am, I started to respond back right away. By doing this my strips became slower and less frequent allowing my fly to sink near the bottom of the canal. And I'm glad it did, one strip after putting my phone away I hooked up with my second redfish on fly. I was pumped to say the least.
After that we decided to head back towards the boat lift. Of course we made some casts at lights as we passed by, and ended our night with a few more snook on fly and one more keeper mango on fly.  All in all it was some great fishing in a short amount of time.
– Devin