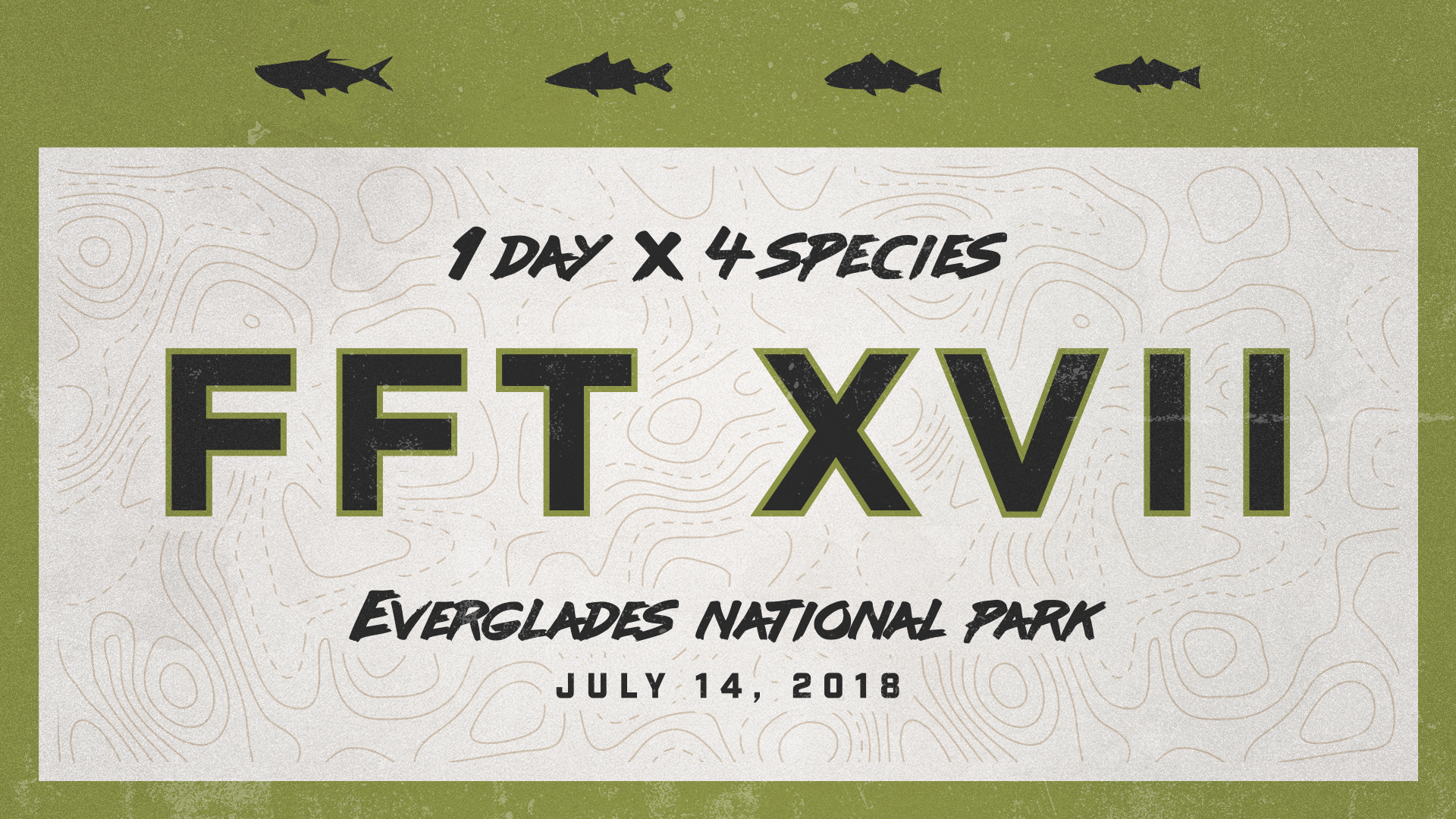 1 Day, 4 Species: It's time for the FFT XVII.
So Jigalode has been participating in the Friendly Flamingo Tournament since 2014. Back then, and every year since then, we have been designing the annual tournament shirt. Well, this year, our friend, Luke Krenik has taken the reigns on running the event and we've jumped on board to take on a bigger role and help him cohost. 
It was really important for us to stay true to the format of the FFT. So the rules haven't changed. It's a 1-Day, Catch/Photo/Release tournament with teams competing for most combined inches in Tarpon, Snook, Redfish, and Trout. Only your biggest fish from each of those species will be scored. 
So what's changed? Let's start with our Kickoff Party. This year we've decided to move it from the usual Tradewinds Bar & Grill in Downtown, to Lincoln's Beard Brewing Company. A little more central for everyone, with a fun atmosphere to get you in tournament mode.
We've also recruited some new sponsors to hook you guys up with some killer gear. We'll have prizes, raffles and giveaways from:
Jigalode - Starbrite - Biscayne Rods - Continental Trailers - Costa Del Mar - Florida Fishing Products - Flying Fisherman - Spooltek Lures - Rising Tide Charters - Inshore Marine Specialties - Onsite Trailer Repair - Eric's Outboards - Revolver Drill Brush - V Marine Products - Rodrunner FX - Danco Pliers - DOA Lures - Egret Baits - BullBuster - Lure Lock - Bomber - Sunsect - Wildlife Alert Network.
Of course, you know Jigalode had to come through with a fresh shirt design for this one:
Check out the tournament schedule below:
Thursday, July 12 @ 7 PM: Kickoff Party - Lincoln's Beard Brewing Company
Saturday, July 14 @ 6:30 AM: Lines In - Flamingo Marina
Saturday July 14 @ 5:30 PM: Deadline to Submit Photos/Awards Ceremony - Son Of A Pizza
For more info and rules: fftseries.com
You need to get in on this one! Email fft_director@yahoo.com to register your team and purchase your tournament shirts.