The Keef Paints Collection
Keith Ousley a.k.a Keef Paints spends his days painting and paddling the waters of the Florida Keys collecting trash, fishing line & lures tangled in the mangroves.

Many of these lures are repurposed and jammed through the canvas to add a real world element to his marine life paintings.

Spray paint, acrylic and rusty hooks all coming together to create colorful masterpieces with a message of conservation.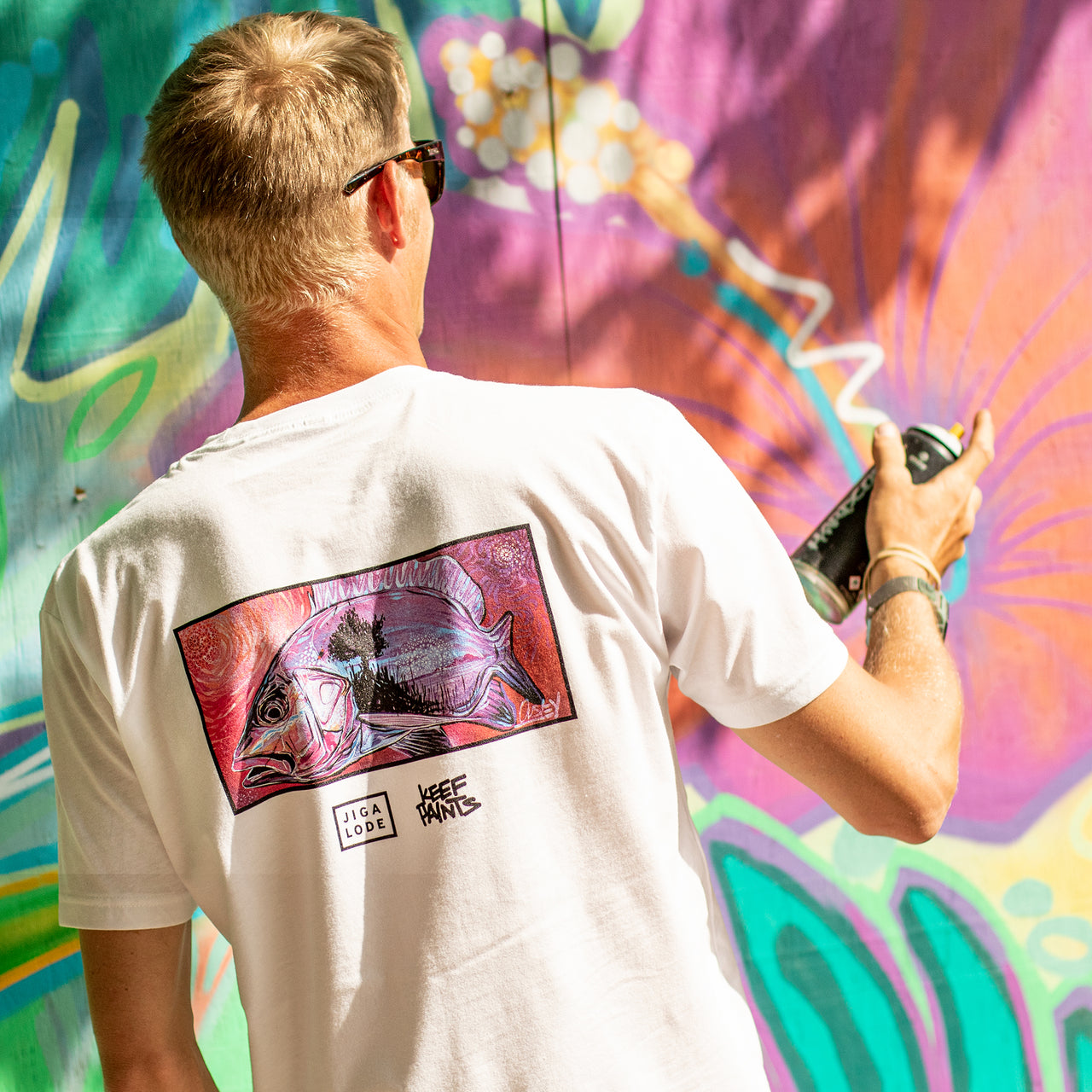 Trash Talk: Interview with Keef Paints
With the release of the Jigalode & Keef Paints collab, we sat down with artist and Islamorada waterman, Keith Ousley a.k.a Keef Paints, to talk about life and art around the Florida Keys. 
Having occupied some popular mural walls at local spots like Robbies Islamorada, Florida Keys Brewing Co., and Bakers Cay, Keith is also transforming years' worth of recycled fishing tackle into art. A Miami kid raised on fishing and graffiti, he's wandered his way south taking a non-traditional approach to the art scenes up and down the Overseas Highway. Provoking emotion for a cleaner environment through his spontaneous roadside designs outside his studio, Keith is becoming known as a visual voice to locals and travelers around the Keys. 
READ MORE